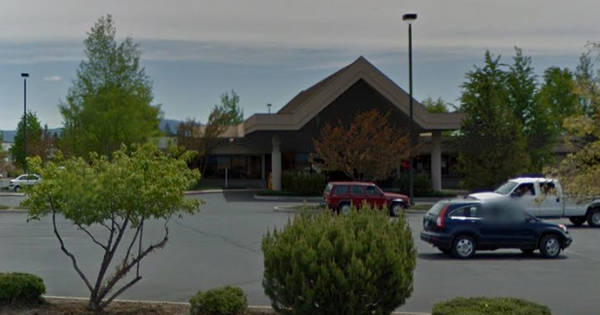 Drug Mart Pharmacy is a locally owned independent pharmacy incorporated in 1992. Drug Mart Pharmacy is committed to the health of our community. We work continuously for the benefit of our present and prospective customers to maintain our reputation for quality, integrity and service. The pharmacy is a member of the La Pine chamber of commerce as well as a long standing supporter of La Pines youth athletics and drama departments, VFW, American Legion, The Community Kitchen, 4-H groups, Scootr, La Pine's Christmas Basket Association and many more.
Leah Bishop
Leah came to Drug Mary Pharmacy in 1995. Leah grew up in Sweet Home, Oregon and graduated from pharmacy school at the University of South Carolina in Columbia, SC. Leah is certified in Asthma/COPD, Osteoporosis, medication therapy management, nutrition, compounding and immunizations. Leah is professional, knowledgeable, and friendly, she takes great pride in what she does. Outside of the pharmacy, Leah enjoys reading, horses and coaching youth softball and baseball. Go Gamecocks!
Brenda Beutler, PharmD
Brenda graduated with a Bachelor of Science from the University of Oregon, then went on to receive her Doctorate of Pharmacy from the University of Southern California. She joins us with many years of experience in community pharmacy. This has allowed her to develop expertise in the pharmacological management of chronic diseases, as well as in patient counseling and education. When not at drug Mart Pharmacy, Brenda enjoys the outdoors, running, hiking and watching her beloved alma maters' ( The Ducks and Trojans) football games.
Gordon Friesen
Gordon was born and raised in the small town of Dallas, Oregon near Salem. After graduating from High School in 1968, he attended college for 2 years, then served in the Navy for 4 years. He then studied at Oregon State University, graduating in 1980 with A degree in Pharmacy. He worked in the Salem area until 1998, during which time he met and married his wife Chris. Gordon then moved to Bend and joined the staff at Drug Mart Pharmacy. When not at Drug Mart Pharmacy, he enjoys traveling, hiking, photography, reading, watching movies and attending museums and art galleries.