51600 Huntington Rd La Pine, OR 97739 | P: 541-536-1111 | F: 541-536-1980 | Mon-Fri: 8:30a.m.-7p.m. | Sat: 9a.m.-5p.m. | Sun: 9a.m.-5p.m.
Want multiple vaccines? Please schedule back to back appointments on the same day as our schedule allows.
Sign Up For Our Newsletter
Stay up to speed with our latest promotions, special deals, and announcements by signing up for our free e-newsletter.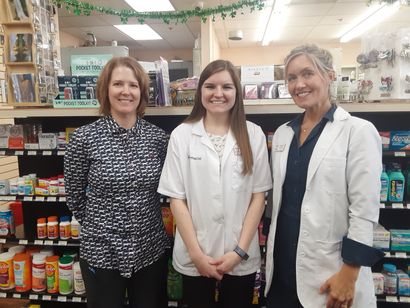 Meet Your Pharmacist
Dr. Brenda received her doctorate in pharmacy from the University of Southern California. She has dedicated the majority of her career to serving patients in La Pine, OR.
Specialized Services:
Pharmacological Management of Chronic Diseases
Patient Counseling and Education

Set reminders to take your medications.

Refill your medications 24/7 without logging in.

Safely store and manage your list of prescriptions.